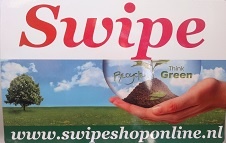 Welkom
SwipeShopOnline
   Not verzending bis 5 tot 16 juni                                                                               
Aloe Vera Activ.
Welcome to the site of Swipe Shop Online!
We wish you much fun in our shop!
Trading Diny Nijsink
You can also withdraw money at us !! Also during the fair.
All our products are animal-free and environmentally friendly !!!
All products contain NaturCare since 1972 first in the Netherlands Active Aloe Vera !!!
That's 43 Years !!
You can also be found in the guide of Proefdiervrij.
  Delivery within one week.
Shopping cart
No items in shopping cart.